About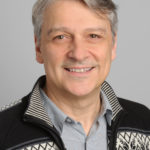 I'm presently a Professor (Professeur Titulaire) in Finance at HEC Montréal.
I also spent three years in the HEC's International Business Department and 9 years at the Bank of Canada. I'm a CIRANO fellow, a member of CIREQ and a visiting scholar at the FRB Philadelphia. I've done some adjunct teaching at WBS and ETH Zurich, and I'm on the Editorial Board of the Journal of Business Cycle Research. I occasionally do technical consulting via my firm Ergodic Quantitative Consulting Inc.
My pages: Google Scholar, IDEAS, ORCiD, Mendeley, ResearcherID.
Leave a Reply
You must be logged in to post a comment.